With a little over seven weeks to go before the start of Ariane's race, here's a little more information about the inner workings of "Endless Running".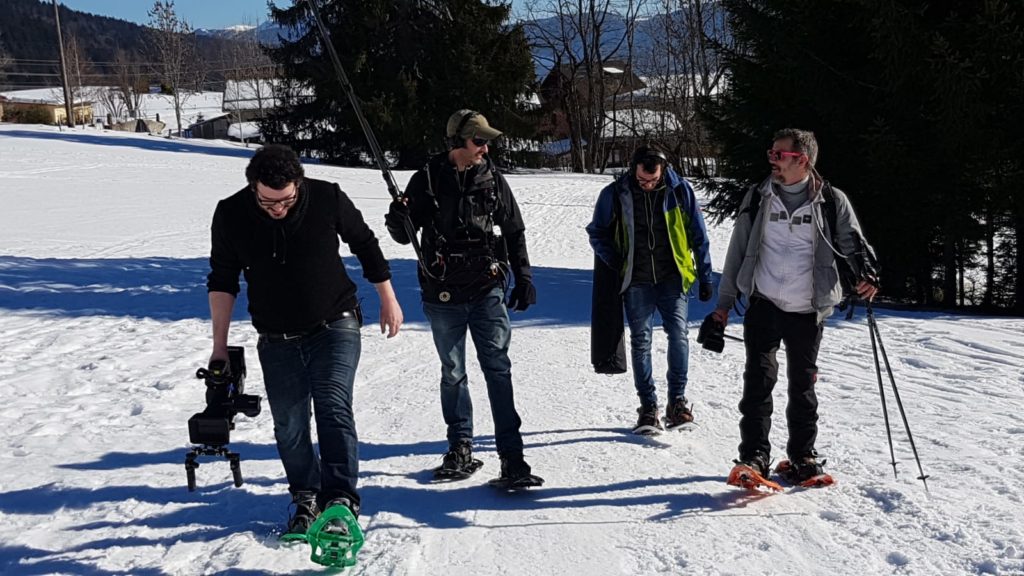 The Team
Whether you've been following the project from up close or from further afield, you probably know that at its head is Nicolas Wilhem. He's the one who's set everything in motion, driven by the desire to know his sister Ariane better.
Wanting to stay true to the spirit of such a personal, family project, he decided to surround himself with a small group of friends in order to make the film.
One of the first to join the project was Laurent Haemmerli, a long-time friend working in the film industry in Brussels. Between Skype discussions and back-and-forth trips between Belgium and Switzerland, he's joined Nicolas in writing and directing. He's also the one behind the camera.
Cinema and theatre make-up artist Cécile Chollet wanted to get more deeply involved in a project this time. Mainly in charge of sponsorship, she also has administrative tasks to deal with. In Bali, she'll be helping to ensure that everything runs as smoothly as possible.
As for Théo Viroton, he was the obvious choice for sound because of his experience on film sets and in the field. He and Nicolas have worked together frequently.
And then there's me, Joseph Barnes. Co-director of Nicolas' last two short fiction films, I've taken on the role of first assistant this time. I'll also be sharing many of the logistical tasks with Cécile once we're in Bali. Plus, if you hadn't noticed yet, I'm the writer of this blog.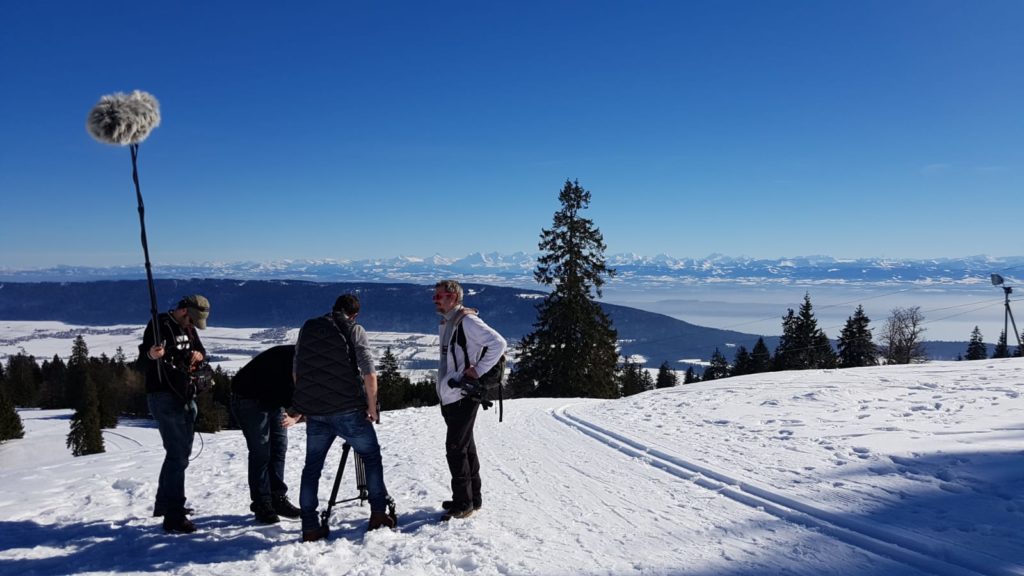 The Film
With such a small team, the idea is obviously not to make a big Hollywood production. So, no helicopters, cranes or special effects, but rather a simple though effective technical approach.
You may have seen Laurent behind his camera in some of our pictures, but we've also been using a drone so we can make believe we have a helicopter anyway 😉 !
For the first images we shot in Switzerland, this was more than enough, but in Bali it will be more challenging.
You see, although Ariane will be running 84 kilometers… we won't be! Being a little less athletic than her, we've had to find another solution so we can follow her along the entire route.
Having her breathe in exhaust fumes for more than ten hours didn't seem like a good idea, so we've opted for an electric bike.
The challenge is to find a vehicle capable of carrying two people as well as quite a lot of equipment for the duration of the race. You'll learn more about it in a future post on this blog!