Race day has come and gone, but since it ended up lasting about 39 hours for the Endless Running team, I needed a little bit of rest so this blog post wouldn't be complete gibberish.
Nice and rested now, I'm back with a few words about the incredible night we spent following Ariane across the beautiful island of Bali.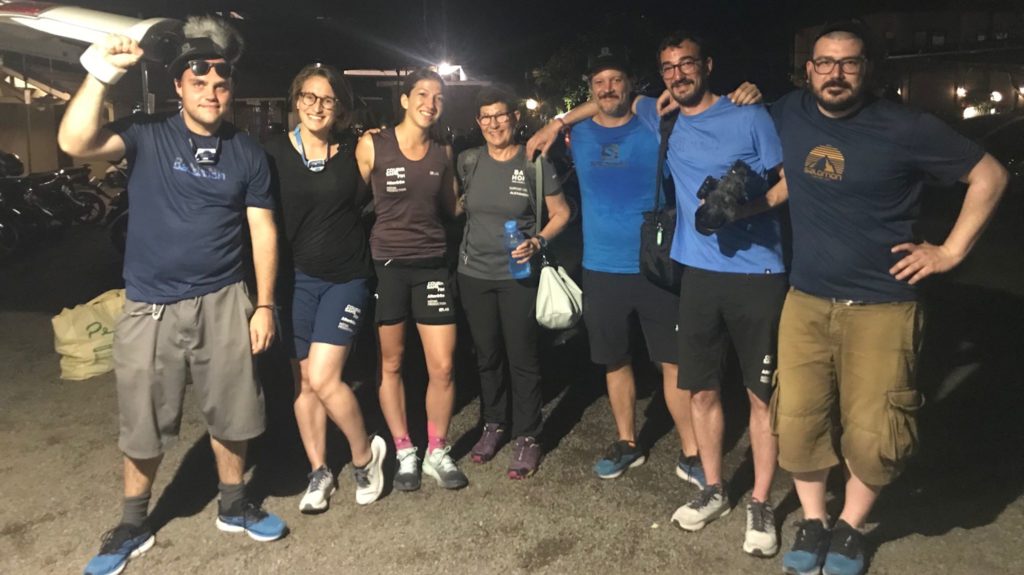 Our chariot
If you've been following us for a while, you're probably aware that the plan was to film the Bali Hope Ultra Marathon from aboard an electric vehicle… If you saw some of our photos from the night of the race however, you may have noticed that it ended up not actually being the case.
It definitely wasn't for lack of trying though. We did everything we could to find a vehicle that was powerful and spacious enough for our needs, but sadly it ended up being impossible. The night before the race, we had no choice but to rent a minivan that ran on gasoline.
Though it wasn't what we wanted, it ended up being perfect for our needs, despite the exhaust fumes.
Rest assured though, the filming we still have to do in Switzerland will still be done with the electric bike we showed you earlier this month on Facebook.
Kadek
As I said in a previous article on this blog, every cloud has a silver lining and that silver lining's name was Kadek.
Originally, Cécile (in charge of logistics) was going to drive us across Bali during the race, but we ended up having to use a driver. Not to disparage her driving skills, but I'm pretty sure it was the best thing that could have happened. Not only was Kadek a perfect driver, but also a really great guy to be around.
As we needed to drive at Ariane's speed, we spent the night saying "faster", "slower", " tiny bit faster", but he never once complained over the course of our eight and a half hour drive, nor did his smile ever leave his face. He even blessed our equipment before the start of the race.
The good news is that he's also agreed to drive us for the last five days of our Balinese shoot. Lucky us!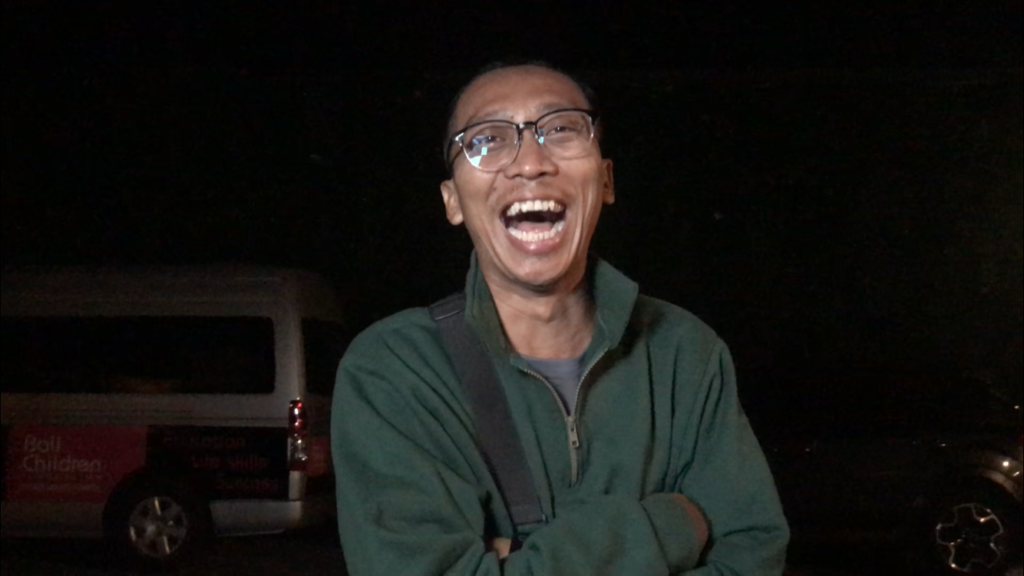 The director's speech
May 25 2019, ten minutes from the start of the race.
After we squeezed into the minivan, Nicolas decided to say a few words to the rest of the team before taking off on what we knew was bound to be quite an experience. No offence to our fearless leader, but he's obviously a lot better at directing films than writing speeches! The content didn't really matter though and we all got a little emotional anyway. After almost nine months of preparation, it was finally time to shoot the race at the heart of the documentary… And what an adventure was in store for us.
Tin of sardines
Saying we squeezed into the minivan is actually a bit of an understatement.
We had so much equipment that packing the vehicle was something akin to a game of Tetris. After quite a bit of head scratching, we did manage to get it all in, but then we still had to add five people.
Good thing Cécile and I are rather flexible, since leg-room was not a luxury we could afford.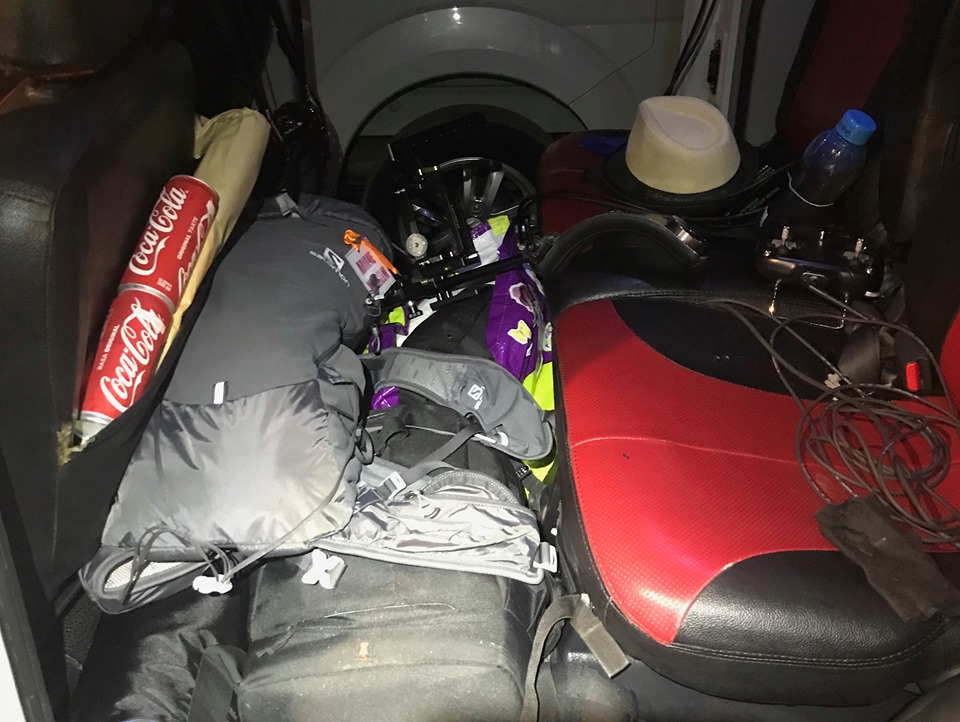 She's smashing it!
Being from Switzerland, Ariane is quite used to running in the mountains, and it shows.
If you followed my coverage on Facebook, you're probably aware that Ariane was in first place for a little over half the race. Even more impressive, she was over 20 minutes ahead of the next runner after the 19 first kilometres up a steep mountain.
As she approached the supply drop at the peak, we heard an organizer try to make out who was coming: "Josh? Sean?… Ariane?!?".
A little later, at the halfway mark, a member of another video team covering the race exclaimed "She's smashing it!!!". I couldn't have put it better.
Lost and found
One would think that when you're in the middle of an ultramarathon you might have better things to do than pick up other people's stuff, but not Ariane.
As she approached the back of our van – somewhere between kilometres 20 and 30 – she quickly handed us a cellphone: "Here, I found this on the road!"
When Laurent grabbed it, he immediately realized it was his, although he wasn't even aware he had dropped it. Cracked and battered, the phone had obviously been run over by a vehicle of some sort, but surprisingly it still worked fine.
Technical problems
The title of this paragraph should really be singular.
No matter how much preparation you put in, any number of things can go wrong during a night shoot in the middle of nowhere, but for us, that number was one. Everything went right, even the problem we did have.
About halfway through the race, the camera got a little uppity and for some reason wouldn't quite do what we needed it to – Kadek's blessing must have worked though, since the problem occurred just as we were about to take a break and was solved right before we needed to hit the road again. It didn't slow us down one bit. Good thing too, as Ariane was so quick that we might never have caught up with her again!
Joseph Barnes