Exactly one month before flying to Indonesia, Ariane took part in her last big race before the Bali Hope Ultra Marathon: the "Trail n 'Loue".
We followed her through the hills and valleys of the Doubs for this 77-kilometre trail over two days, run as a duo with Sven Blanck.
This week, I invite you to read about a few select moments from the weekend.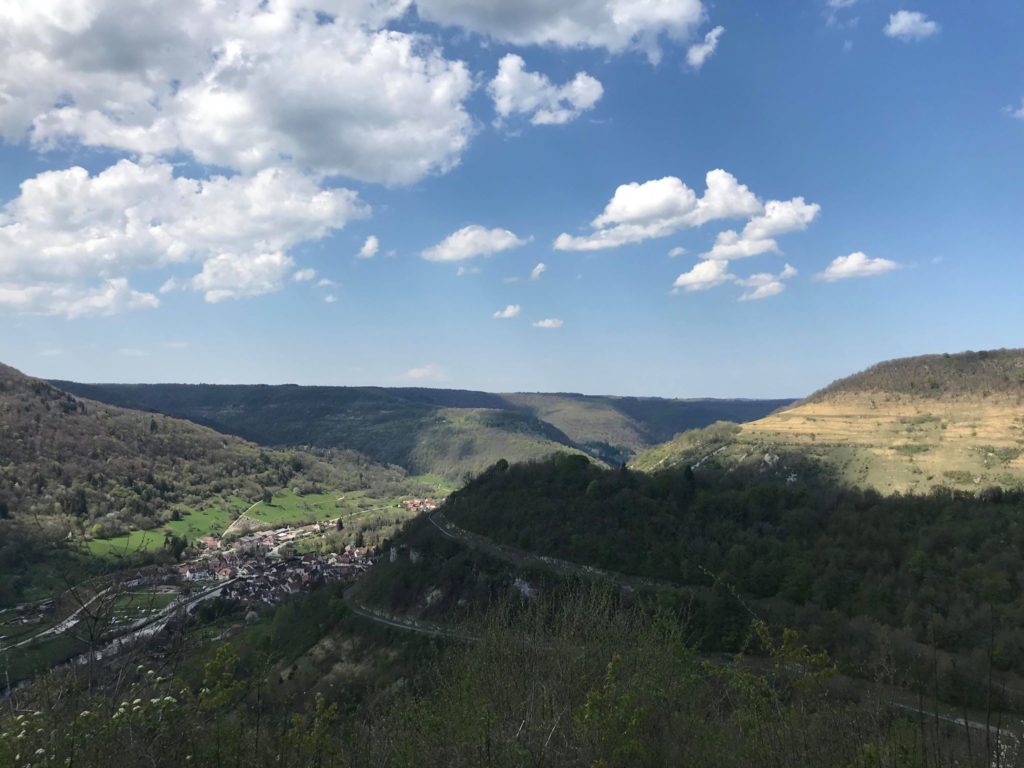 Friday 3:03 PM – Neuchâtel
27 minutes to reach the meeting point. Easy peasy, I have loads of time. It's 20 minutes from here and the bus will be here in two… But wait… The Doubs is in France and you need a passport to go there… Oops, I better hurry home… So, now I've missed the bus and on foot it's a good half-hour away…
15 minutes late and sweating like a pig, I'm glad I'm not the one running tomorrow.
Friday 4:47 PM – On the road
Once I catch my breath, I get in the back of the car with Theo, the sound engineer. In front, Arianne and Sven start chatting.
Half-listening, I learn a little more about the race, its 19 climbs and what our two riders intend to swallow to make it to the end.
High-protein flan, apple-kiwi energy drinks and cheese fondue…
Fondue? Surprised, my ears perk up.
Ok, so no fondue this time (they're better in Neuchâtel anyway), but Sven has indeed already taken part in a midnight marathon after eating fondue at 8 PM. His result? 3 hours and 9 minutes.
Runners are a teensy bit crazy methinks.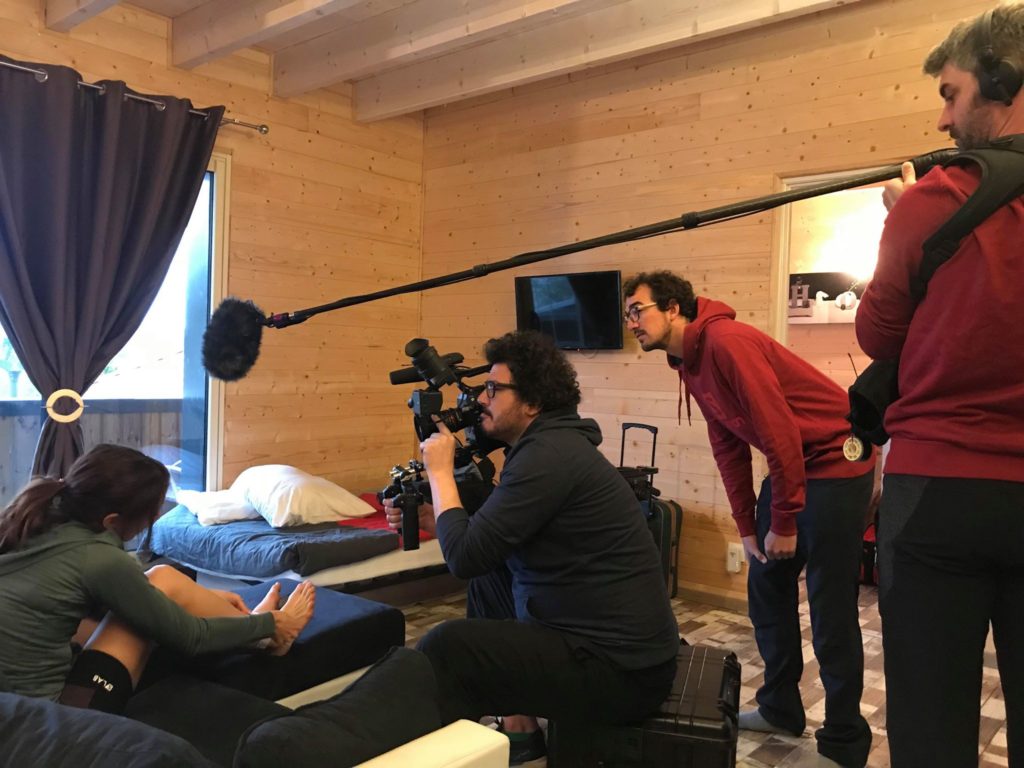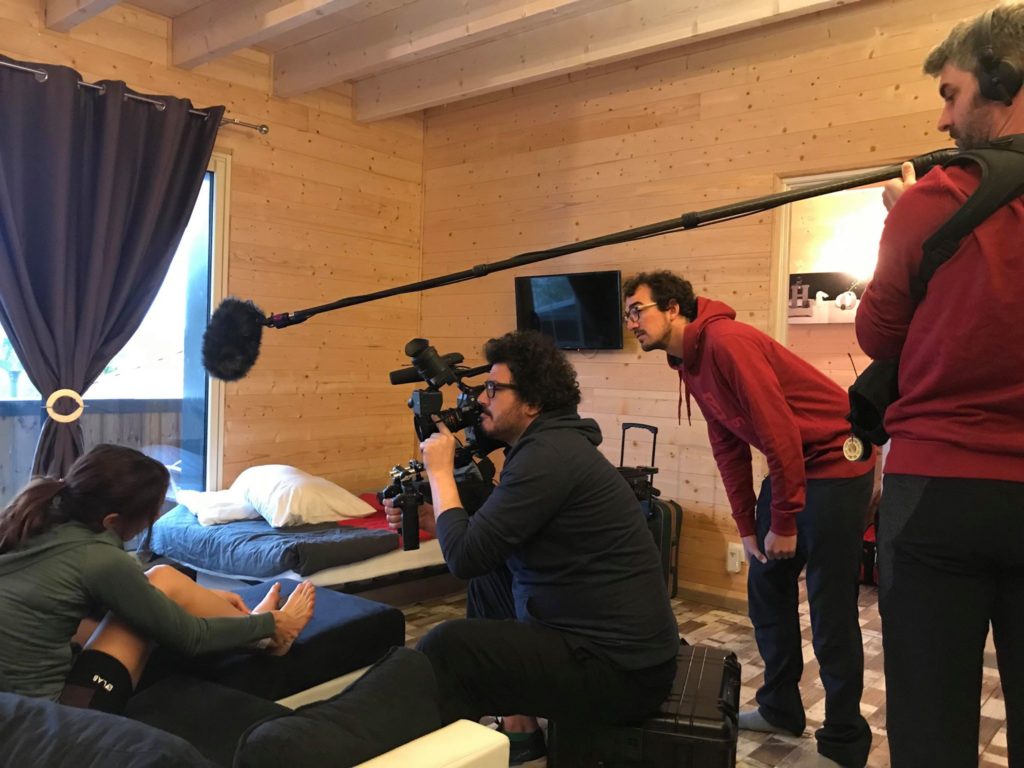 Saturday 4:55 AM – In bed
Used to morning shows at my job as a radio host, I assured everyone that getting up at 4:15 am wouldn't be a problem: "Easy, it'll be my longest night of the week".
Yeah right…
When I painfully open my eyes, I can already hear voices from the living room. The shoot has already begun.
Oops, there won't be any shots of Ariane's first preparations for the Making Of documentary.
Saturday 8 AM – Ornans
Hundreds of runners warm up as they wait for the start of the race.
In the middle of them all, one can't help but notice Ariane, surrounded by a cameraman, a photographer and myself, filming everything for the Making Of documentary.
Ignoring the intrigued looks on her competitors' faces, she does a few stretches and checks the race map one last time.
A few minutes later, and she's off for two days of effort.
Saturday 11:30 AM – The Loue Valley
Filmmaking involves a lot of waiting, but sometimes it can be rather pleasant.
At the edge of a path overlooking the Loue Valley, everyone is ready to shoot; the pair is expected any minute.
Or not.
A quick phone call and we learn that in fact the race has been delayed and we have at least another 45 minutes to wait.
The whole team sits down in the sun and the chatting starts.
While the first athletes start running down the slope behind us, the names Scorsese and Spielberg pop up, rather than Jornet or Lauenstein.
Yup, we prefer movies to running.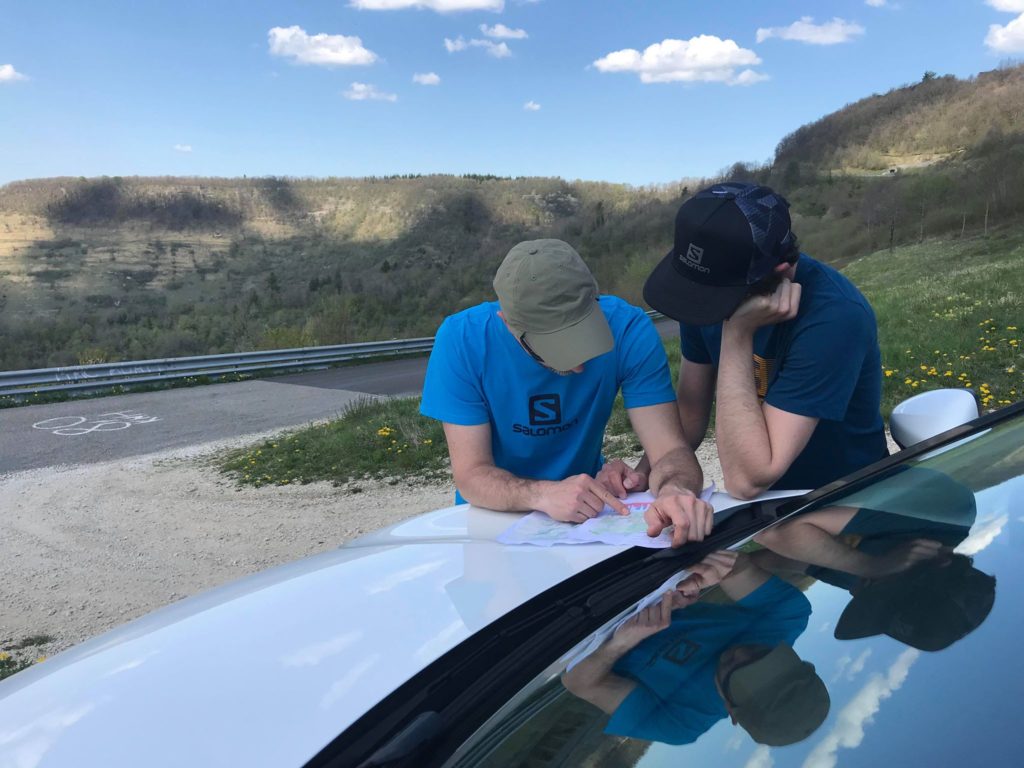 Saturday 2:58 PM – Mouthier
Arianne and Sven cross the finish line of the first stage after just under 7 hours of running.
I am exhausted just imagining the 45 kilometres they've just covered under a blazing sun, but they don't even seem out of breath.
Actually, runners aren't crazy, they're impressive.
Sunday 10:30 AM – In the woods
The second leg of the race well underway for our intrepid athletes, we decide to meet them in the forest for a bucolic shot.
On the map, access seems easy, but in reality, we find ourselves at the top of what looks dangerously like a cliff… Not discouraged so we clamber down as well as we can, weighed by down by lots of heavy video equipment.
The spot is so magical that the climb is worth it, even though we only end up seeing Ariane and Sven for mere seconds.
The shot in the can, all we now have to do is go back up.
Oops, maybe we should have thought of that beforehand.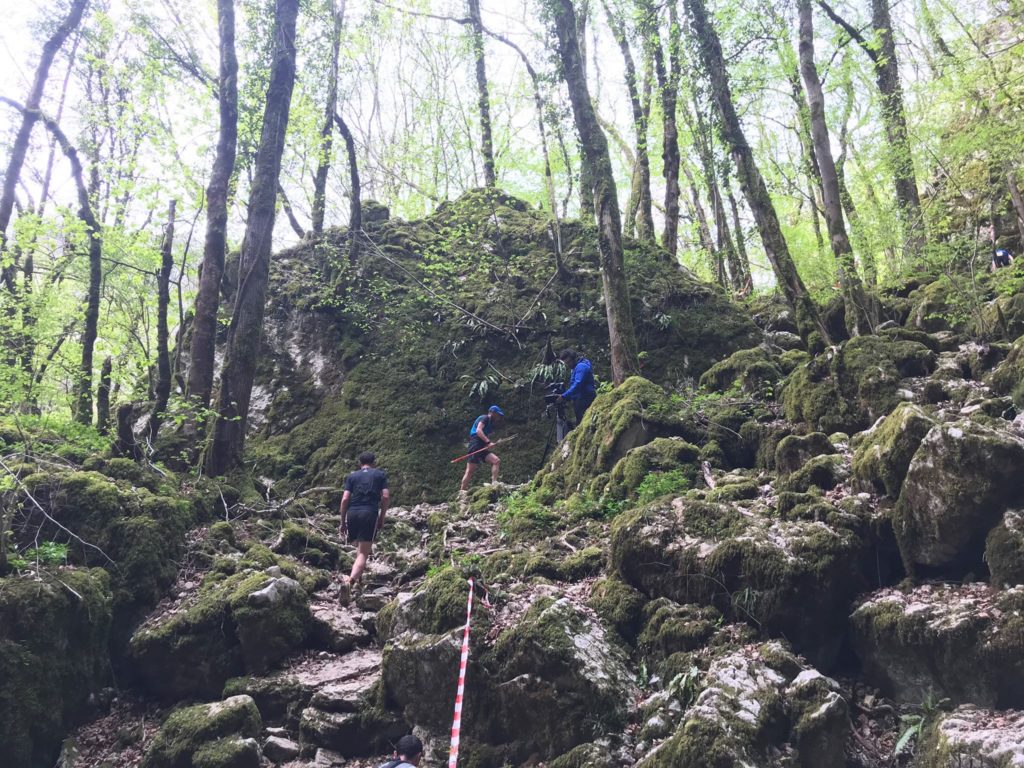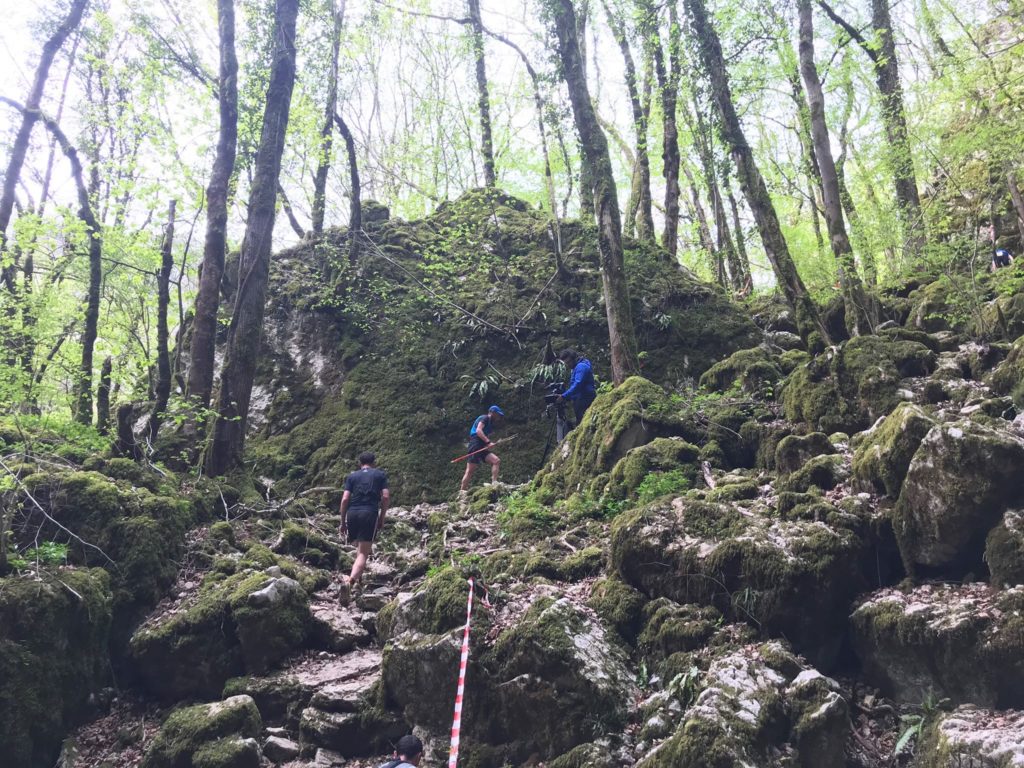 Sunday 2 PM – Mouthier
After more than ten hours of racing over two days, Ariane and Sven cross the finish line with a smile, earning a brilliant third place in mixed duos.
As the award ceremony begins, they feel kind of alone, as first and second places chose the shower over the podium.
A bouquet of flowers, a piece of Comté cheese and a few regional beers and we're back off to Neuchâtel… not on foot though!
By Joseph Barnes