Just because we're here in Bali doesn't mean the blog has to stop.
Today, I'd like to share some of the many things that have impressed us during our first 4 days on this beautiful island.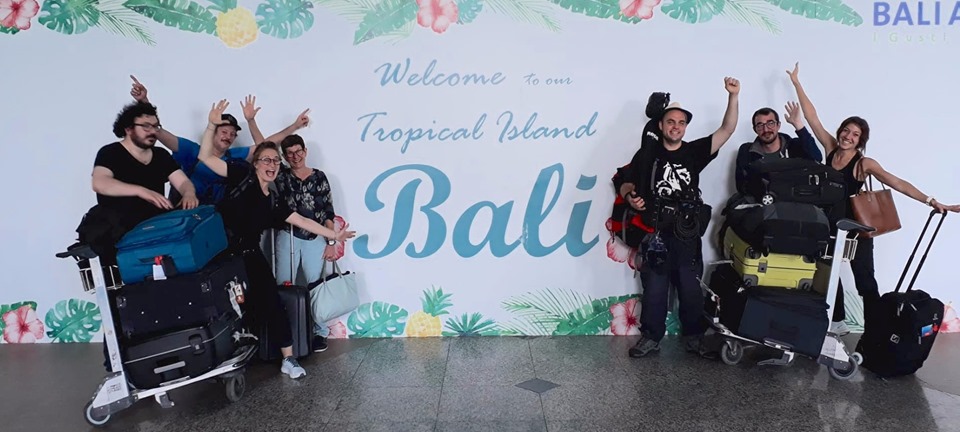 Igor is super!
The most discerning of you have certainly noticed that our sound engineer, Theo, was not in the picture at our arrival in Bali… Unfortunately, he couldn't come at the last minute and will therefore only be taking care of the Swiss part of the project.
Of course, the whole team was disappointed to hear about that, but every cloud has a silver lining.
After a brief moment of panic, we found Igor and Igor is super! Super efficient in his work, super pleasant as a roommate and super practical because he eats everything that is too spicy on my plate.
On top of that, he also has super taste in films, since his favorite one is The Big Lebowski… But that's only my opinion.. man.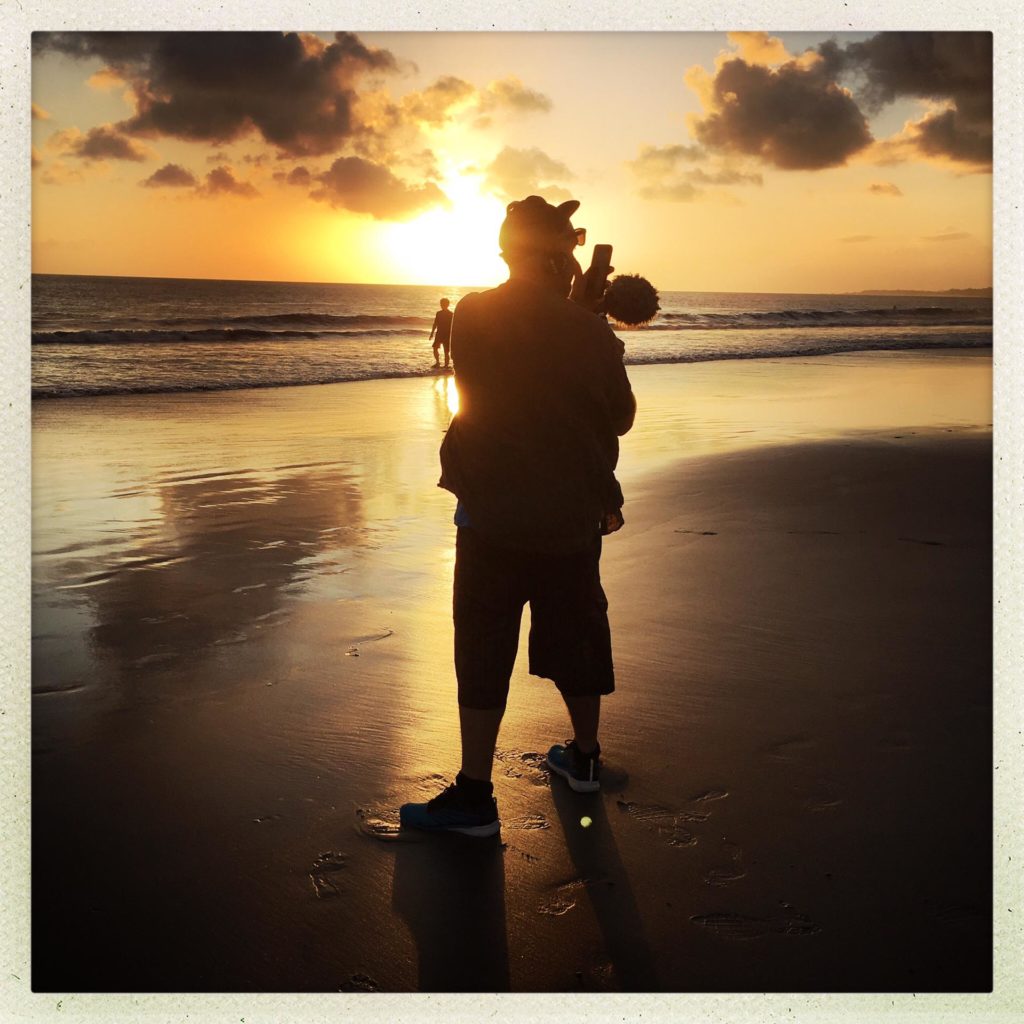 Toto, I've a feeling we're not in Neuchâtel anymore
As soon as we got off the plane in Denpasar, the heat and humidity hit us – and we immediately started sweating, certainly not for the last time, though!
The trip to the hotel only took about twenty minutes, but that was enough for us to realize that after 8 months of organization, we were finally here.
As we drove down the labyrinth of the capital's streets, the fatigue of the journey disappeared immediately. From temples on every street corner to statues dressed in colorful cloths, we just didn't know where to turn our heads. Exotic smells – sometimes unknown – mingled with those of the nearby sea. Scooters and cars shared the road, without necessarily all agreeing which side to drive on (the left).
Broad smiles broke out on everyone's faces… no doubt the first of many.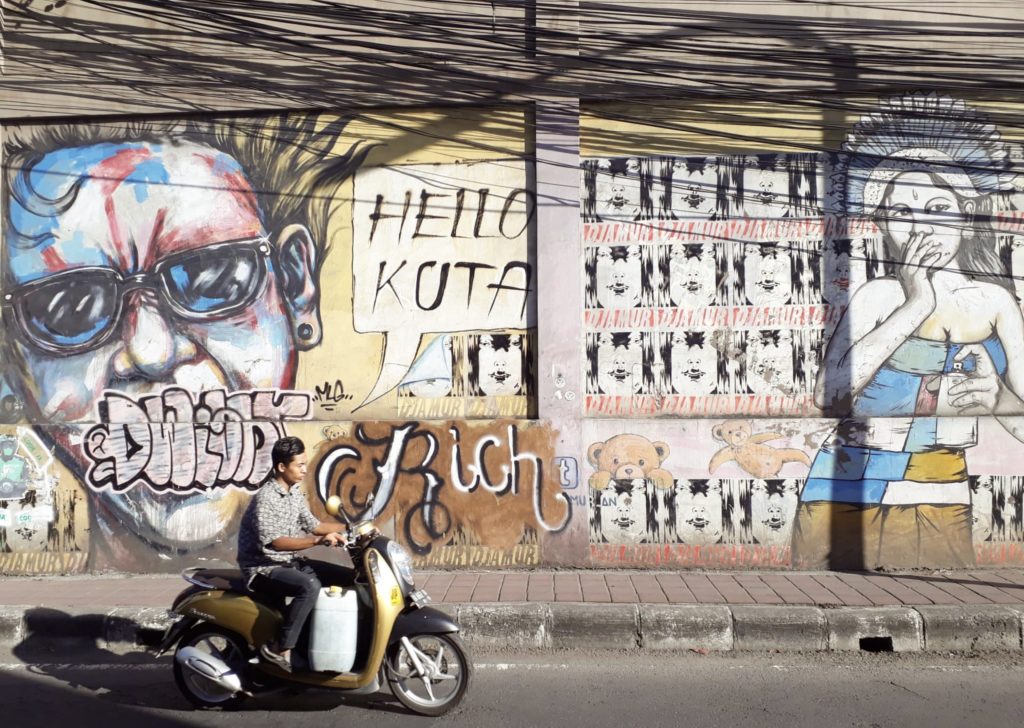 Synchronized swimming?
We're here to work, but after 24 hours traveling, I think we still deserved a break.
So, we dropped off our suitcases, put on our swimsuits, jumped into the pool and then something strange happened.
Without really knowing why, Laurent, Nico and I started to try various synchronized swimming figures.
We dove, we twirled, we swirled around. Our laughter was muted by the noise we made in the water.
The stress of eight months of work was gone as we cooled off from the Balinese heat.
If our grace left something to be desired, it was a cathartic moment for the whole team… But a little less for the other guests of the hotel, perhaps 🙂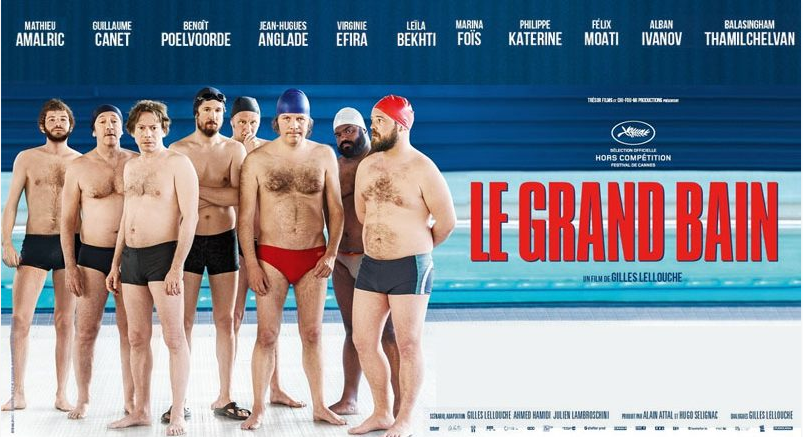 Inspiration
As I said, we're here to work.
So, Wednesday evening, we followed Ariane to her meet and greet with the organizers and runners of the Bali Hope Ultra Marathon.
While they all had drinks as the sun set on the ocean, we met some amazing people: an Australian who ran 50 marathons in 50 days; a runner from the 2018 edition so touched by the work of the Bali Children's foundation, that she couldn't imagine not coming back.
It almost made me want to start running too.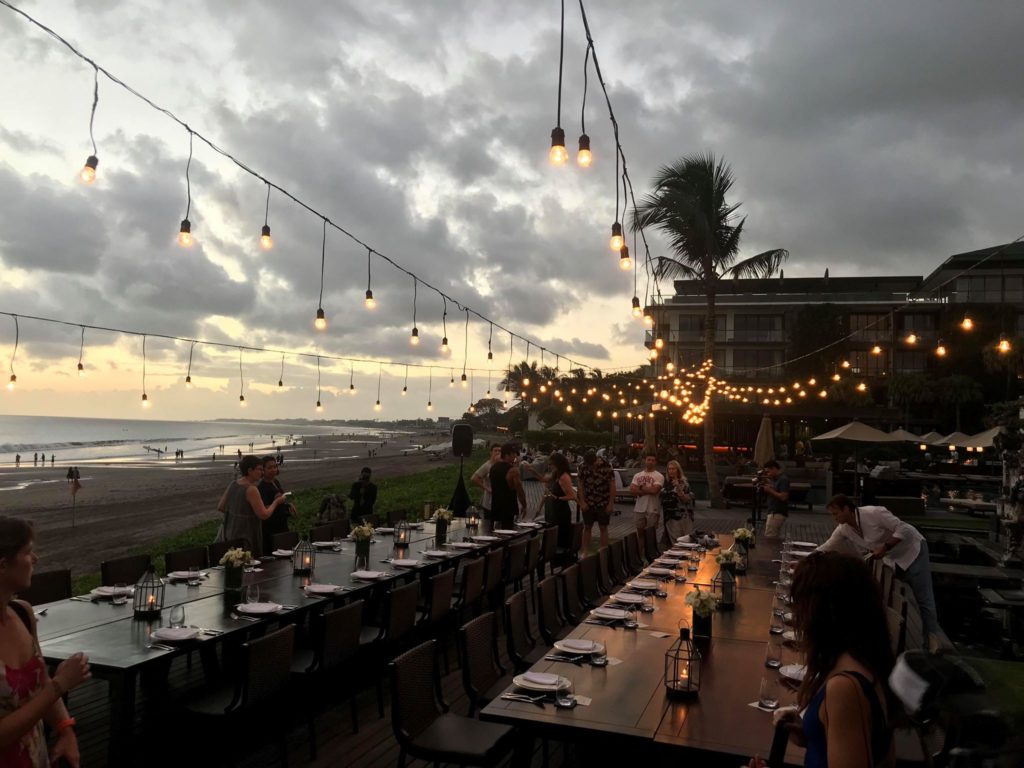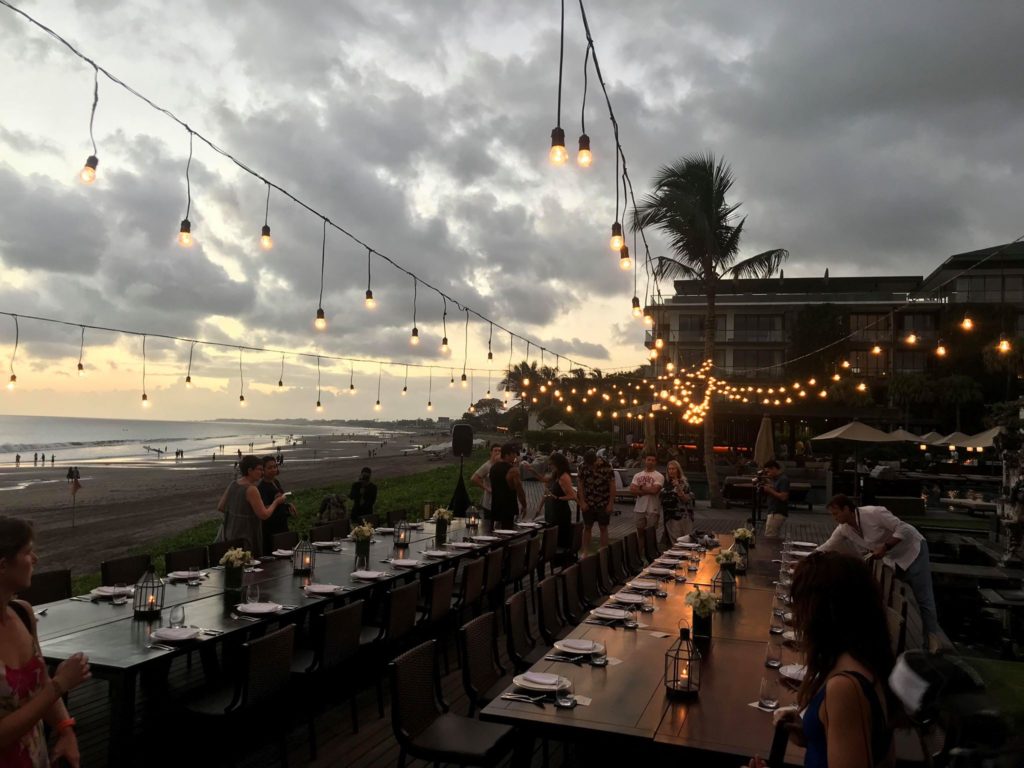 Smiles
If I were to remember only one thing from these first 4 days, it would most definitely be the warm and welcoming people of Indonesia.
Be it with a bellhop, a taxi driver or a passer-by, every interaction is rewarded with a smile as bright as the sun.
When we try out a few wobbly phrases in Balinese, they grow even wider.
One thing is for sure, the locals' good cheer is contagious. I think we're in for a great couple of weeks.
By Joseph Barnes