In February 2019, we entered the final stretch before the shoot in Bali. With 3 months to go, there were still many things to do, but the excitement was already starting to grow.
A year later, I thought I'd ask the whole team to share a memory from the unforgettable journey that followed. First up, our runner Ariane with a few words about ​​the final hours before the race.

Ariane
First up, the star of the movie with a few words about ​​the final hours before the race.
I was so impatient, excited and frightened by the race that awaited me that I woke up at seven in the morning and couldn't get another wink all day. It was a little stressful to think that I was going to go more than 24 hours without sleep, but what are you going to do?
So, there I was, lying in bed two hours before the race wondering what shoes I should wear for the run. I had 3 pairs with me and couldn't make up my mind. Each had their pros and cons, but I hadn't had much time to test them, due to an injury just before Bali. So I looked at my shoes and said to myself "Well, you have to choose".
It makes me laugh to think that 3 hours before my race I didn't know which pair to wear, but I had done at most 50 kilometers with each. In the end, I think I made the right choice, but it could have gone either way.
An hour before the race, I listened to a message that friends had recorded for me and it was super sweet: they announced that they were going to be parents. It was very touching, beautiful and motivating.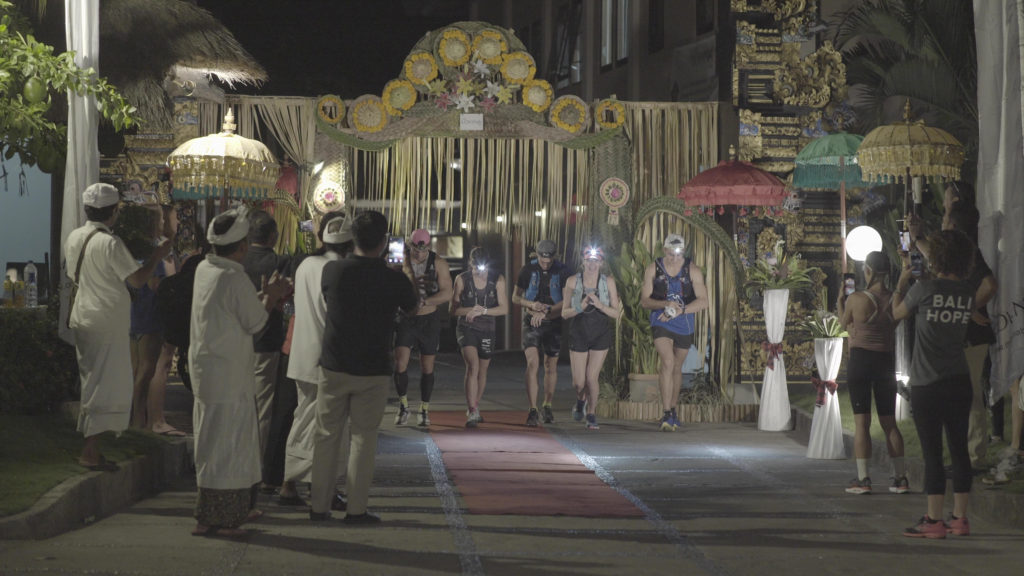 Nicolas
The director looks back at how he felt at the start of the race.
There were plenty of memorable experiences, but at the end of the day, I think the one that sticks with me the most is the start of the race. I was completely surprised by a wave of emotion.
The whole team was in the van, ready to go, and I decided to make a short speech… but after two words, my throat seized up, I had trouble breathing and, more to the point, expressing myself. It was crazy. I didn't expect it, but I was really moved. I think that realizing where we were, finally about to embark on the race for which we had worked so hard, put my stomach in knots. So, I said about three more words and my speech ended as it started: a little wobbly haha.
Fortunately for me, we then heard the announcer counting down from 10. Camera, sound and van had to roll, no more time for feelings! The first runners started catching up, and we told our driver to floor it.
We were off for a nine-hour race.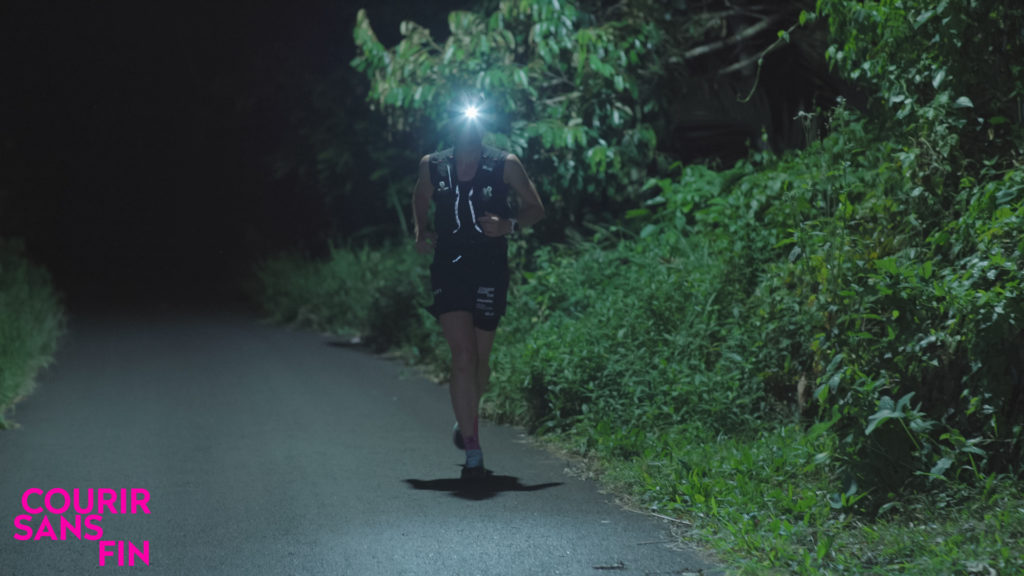 Laurent
The director of photography, was blown away a little over an hour later.
When we started climbing the hill at the start of the race, I was concentrating on my job: the frame, focus and everything. Ariane was in front and you (editor's note: me) were next to me handing me the batteries. All of a sudden I looked at you and asked where the other runners were and you told me that Ariane was in front. I hadn't realized that she was in the lead at all.
At the end of the race, I spoke with a runner we nicknamed Marathon Man (editor's note: because he once ran 50 marathons in 50 days) and he told me that he thought it was all over when he found out Ariane was 20 minutes ahead of him after the first climb. She was going too fast, he said.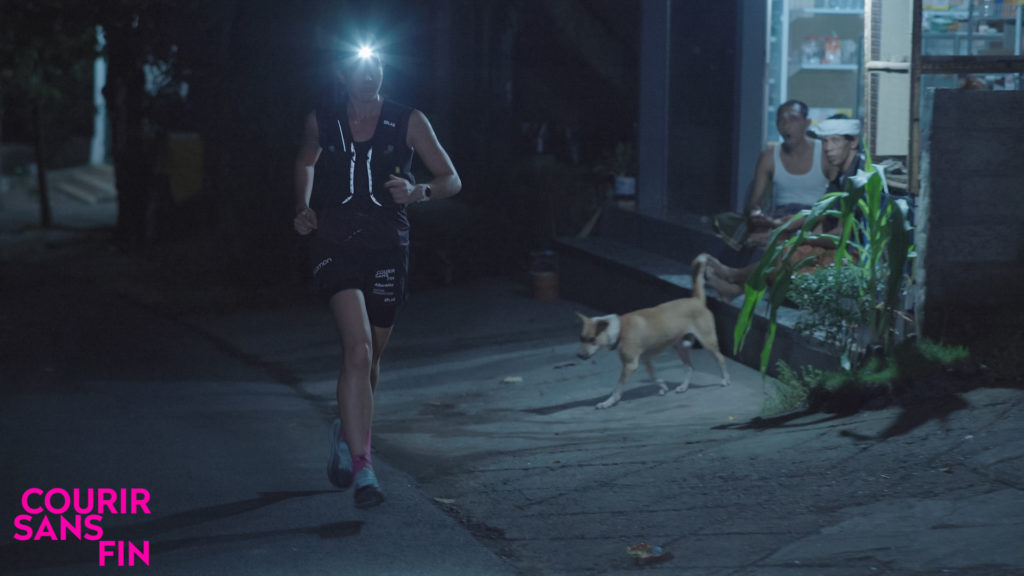 Alexandra
While the whole crew was crammed into a minivan, Ariane and Nicolas' mom was in a follow car.
The race was obviously one of the high points. In the dead of night, barking dogs and the unfamiliar sounds of the forest echoed around us. There was very little light, just a few dimly lit villages here and there, creating a very special atmosphere.
When I heard through the radio that Ariane was in the lead after the first pit stop, I was surprised and overjoyed.
I also really appreciated meeting the locals. The Balinese were extremely welcoming, smiling, helpful and always in a good mood. Kadek, our driver, taught us a lot through the many discussions we had about life in Bali, traditions and religion. It was really fascinating and he became a friend.
When we visited the schools we helped fund, the people living in the mountains were also very friendly. We were able to share, laugh and understand each other, despite not speaking the same language.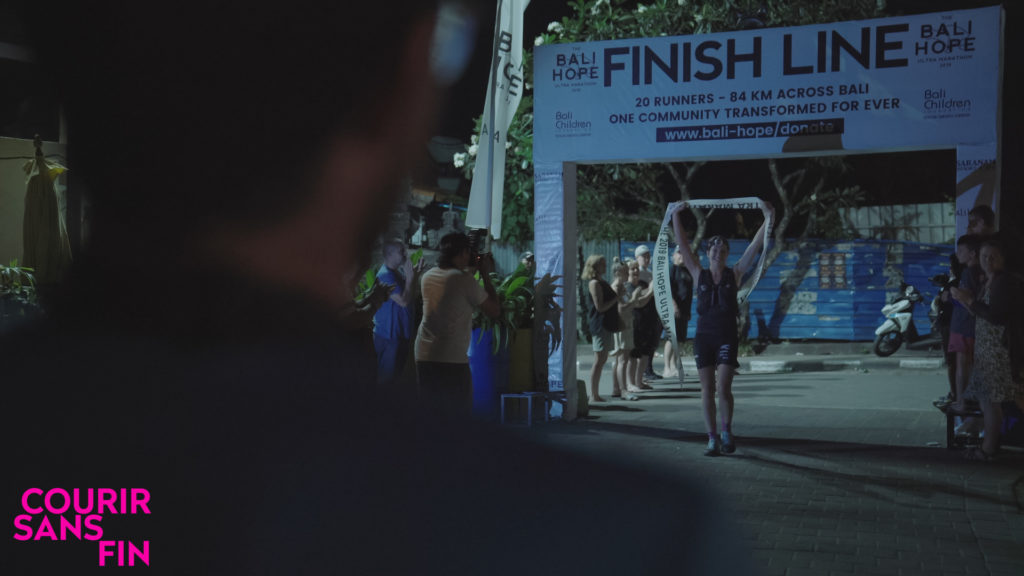 Joey (moi)
I, for one, found the time spent at the finishing-line rather wonderful.
We got to the south of Bali shortly before 5 am, a half an hour ahead of Ariane, in order to let her finish the race alone with her thoughts. The emotion was palpable among the hundred or so people impatiently waiting for the first runners.
After almost 9 hours crammed into our van, it was fabulous to see the sea again as the sun began to rise. Our months of hard work had paid off and we were finally at the defining moment in the crazy adventure Nicolas invited us to join him on.
When Ariane crossed the finish line, it was a real joy to see him hold his exhausted little sister in his arms.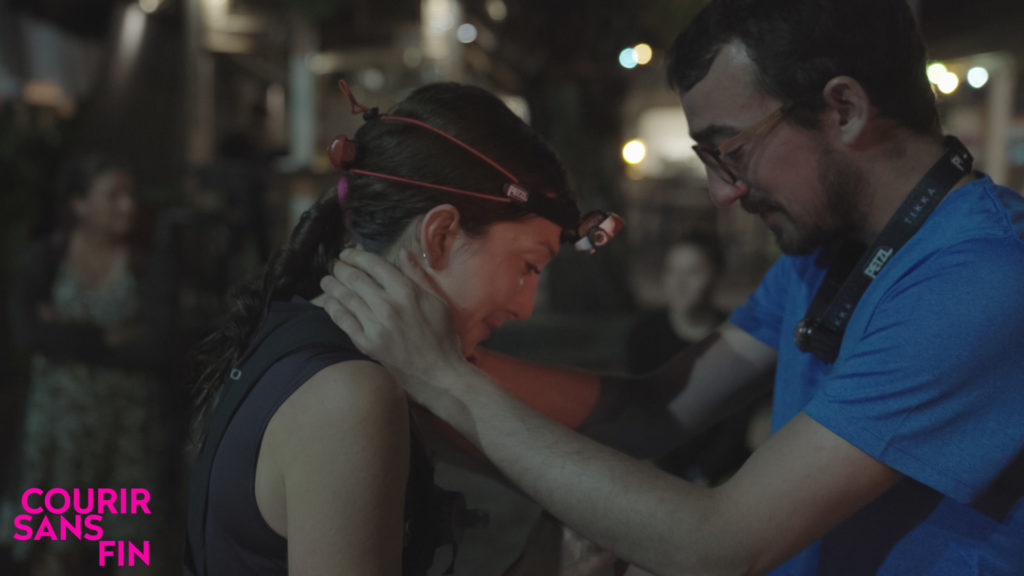 Igor
Our sound guy had a technical problem on the shoot. On a stressful morning when we had to keep a low profile, the antennas of his wireless microphones broke… The result? An episode of MacGyver.
When we got to Ubud (editor's note: a few days after the race), we had a couple of days off, so I found a scooter driver and we went looking for a place where I could do some welding and repair my ****** antennas.
We went all over town before finding a tv repair shop where I was able to borrow a soldering iron. I took some old copper wire and soldered the antennas as best I could… And it worked! It's a good thing too, otherwise, I would have been up the creek.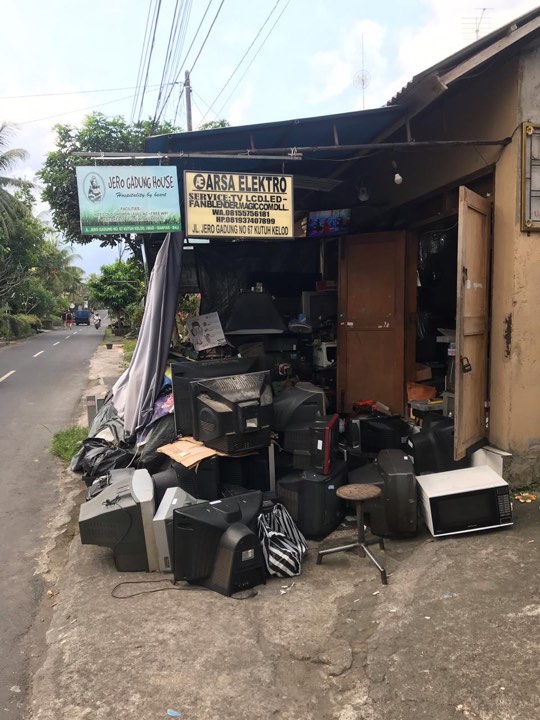 Cécile
Although we worked a lot in Bali, we obviously also had some down time. Our logistics manager, was particularly impressed by the marine world that she discovered during a snorkeling excursion a week after the race.
I think my fondest memory of Indonesia was meeting Nemo and all his fish friends. It was wonderful to discover such a colorful world where every inhabitant was more original and extraordinary than the last. I particularly liked a fish that had dark blue or purple, green and orange stripes; it was really impressive to see so many colors shining under the sea.
Another fond memory is the night of the start of the race, when we were all in the van in front of Ariane and the fastest group of runners. We could hear several runners' footsteps on the road. I might be imagining the sound, but after a few hundred meters we were alone in the forest with Ariane. There were times when we could see the moon reflected on the palm leaves. There were also many exotic and unusual noises, at least to my little Swiss ears.
I'll remember that night, its unusual landscapes and unexpected sounds of birds and nature for a very long time.