A little over a week from takeoff for Indonesia, the time has come to tell you a little bit more about the Bali Hope Ultra Marathon and the man who started it. So, I Skyped with Tom Hickman, who came to Bali for a two-month holiday in 2014 and just never left. Here's what he had to say.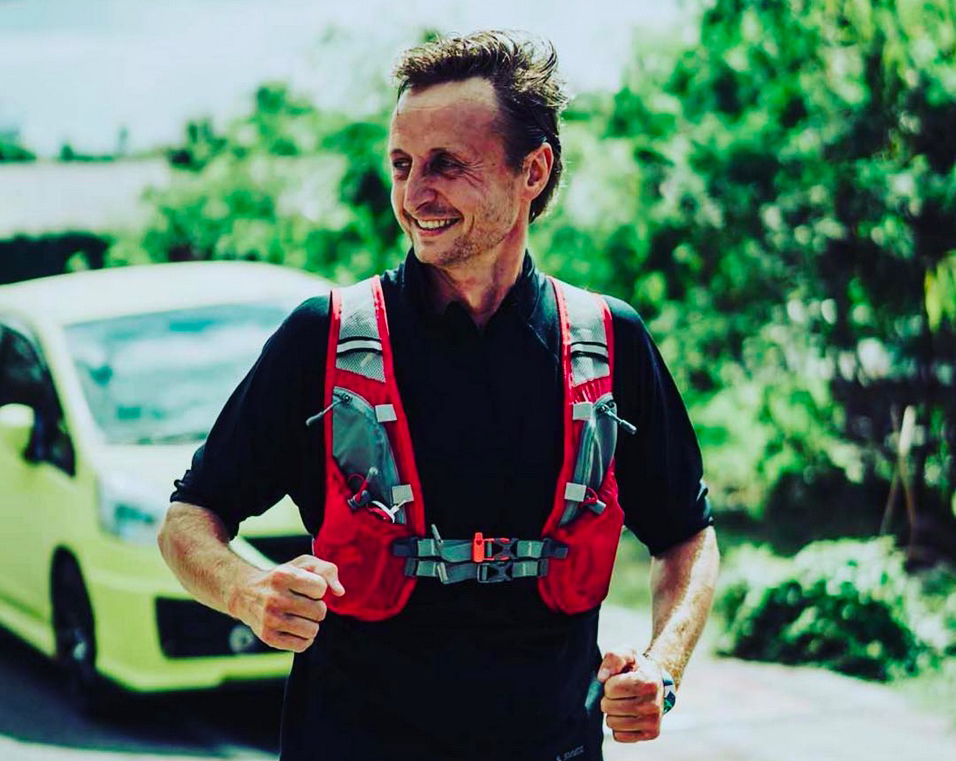 First steps
I think my running career peaked when I was about 12. I used to win the cross country races at school, but I kind of gave up when I was 15 or 16. I did the London marathon in 2003, but not much else.
I started running again when I was in Bali in 2016, really just for my own sense of well-being. But then I quickly realized I wanted to run for a purpose, so I started running for charities.
Running for someone else
In May 2017, I did a 30k run with a friend to raise money for someone who had broken his neck. I raised a little bit and it was good, I really liked the feeling of running for someone else. But I thought 30 kilometres wasn't very far, and had a crazy idea that I would try to run across Bali and raise a lot more money for a charity here as a way to give something back to the island.
The Bali Children Foundation
I was involved in a restaurant in Ubud with some friends, and one of our regulars' organization was partnered with the Bali Children Foundation. He heard about my plan for the run and thought it would be a great choice of charity.
So then I met the founder, an Australian woman called Margaret Barry, and I was really impressed by her and her work. It's a small charity but it has a really big impact on a lot of people's lives so it was an easy choice.
The first attempt
I made the plan in May 2017 and attempted the run in August.
I decided to run on my on, I think because I didn't want anyone to see how slow I was going because I wasn't very fit after some injuries. But I had told everybody I was doing the run on a certain date so I thought I had to stick to it.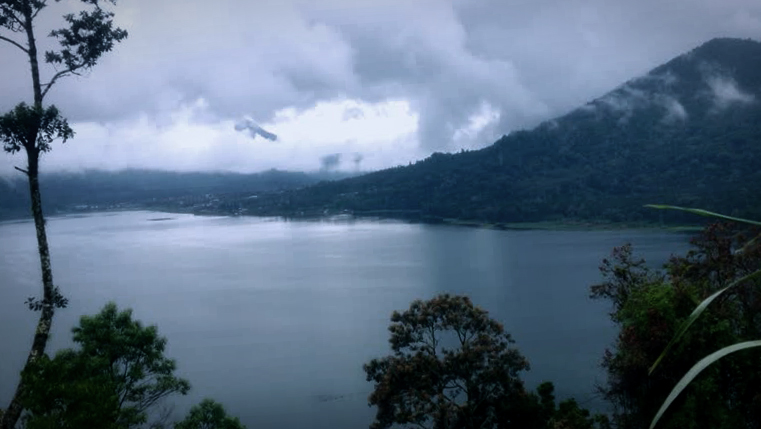 What am I doing?
I decided to run at night because it's less hot and there's less traffic.
The first bit of the run is uphill, you climb about 1500 meters over the first 20 kilometres. It was quite scary, because in the middle of the night the top of Bali is empty and cold. I remember getting there and just thinking "What am I doing? I've got 56 km to go, I'm exhausted and I'm on my own."
But at the same time, all of the donations were coming in. I was sharing my progress on social media, and every time I got a donation my phone would buzz. It was exciting, I started the run with about 3000 dollars, but had 8000 by the end of the night.
Bad spirits and wild dogs
I had a very strange experience on that first run.
I had a support vehicle with me and at one point I stopped to rest. I took off my shoes and massaged my knee, but when I stood up to start running again one of the shoes was missing. The Balinese being very superstitious, my support crew all thought a ghost that had stolen my shoe, or a bad spirit. It was a bit scary, but I'm pretty sure it was a dog.
Making a difference
I ended up having to borrow a shoe from a woman from my team and cut the toes off as it was too small. It was a bit of a disaster and I was just getting really badly injured, so I didn't quite complete the run. I felt humiliated at the time, but at the same time I ended up hitting my 10,000 dollar target, so knew I had made a difference. It felt like a real achievement, even though it was an unsuccessful attempt.
Getting bigger
That inspired me to bring some more serious athletes to Bali the next year, so I rang up Samantha Gash, the famous ultra runner who ran across India. I thought I could bring her and maybe ten or fifteen serious runners and raise 100,000 dollars, which is what we did in May 2018.
This year it's even bigger, which is really cool. It's been a satisfying project.
Blessing
The best advice I can give for the race is to avoid bad spirits, so we have a Balinese priest do a blessing ceremony with all the runners before the race. We did it last year and it worked, since nobody lost a shoe.