A fortnight from our departure for Bali (so 3 weeks from the start of the Bali Hope Ultra Marathon), I'd like to look back at a few key moments in the making of the film until now.
A rather good idea
In September 2018, I get a message from Nico.He has an idea for a documentary. His sister Ariane has signed up for an insane race in Bali. He wants to follow her there. He asks me if I might want to participate in one way or another. I've already made several movies with Nico and it's always been fun; logically, making a film with him in Bali will be even better. I immediately say yes.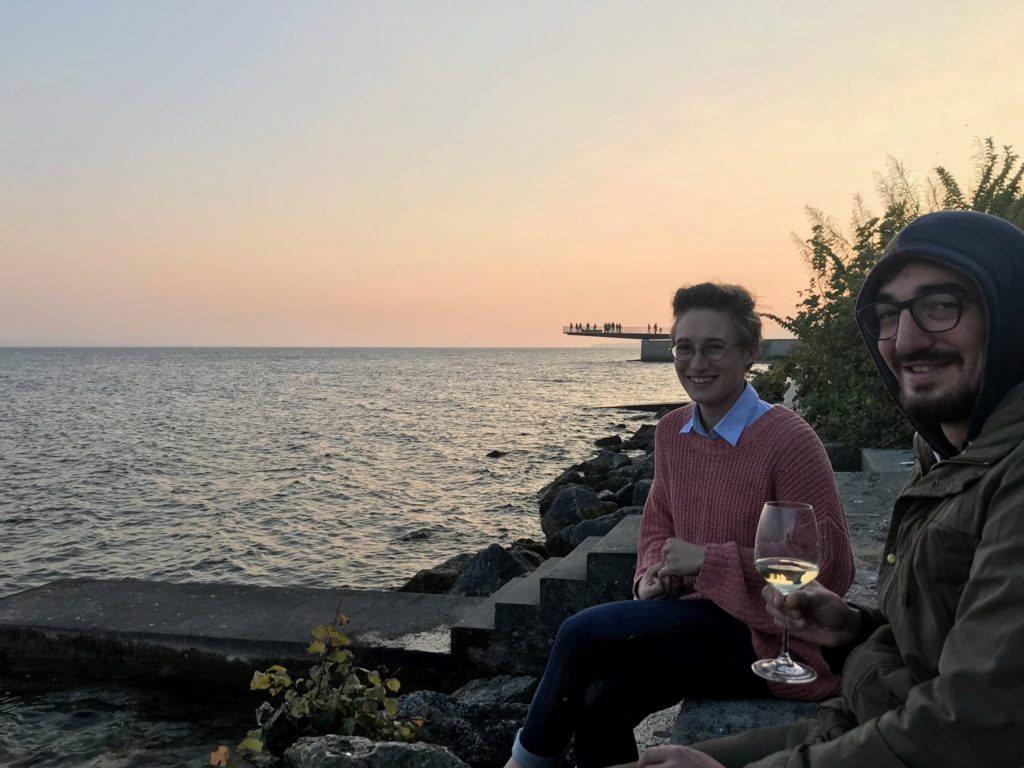 First meeting
As the sun sets behind the Alps, I meet Nico and Cécile by the shores of Lake Neuchâtel. We talk about the trip to Bali for the first time as we sip a glass of rosé.We start making a list of all the things that we need to do, all the things that we need to think of. The list is long, but as Nico pours me another glass of wine, I think to myself that the working conditions are pretty good. I think I'll have another piece of salami too while I'm at it!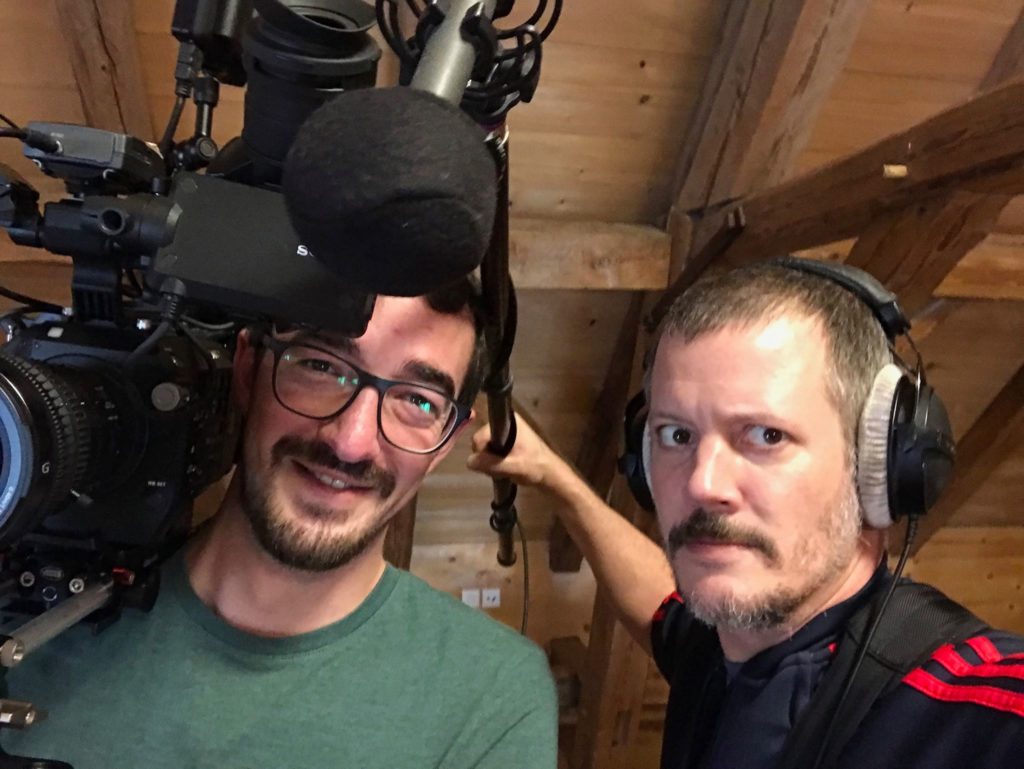 Here we are!
In December 2018, Ariane holds a fund-raising dinner in the Val-de-Ruz. Fifty people come to show their support and we're there to film the evening. It's really started now!After a delicious meal prepared by Martin, Ariane's other brother, Nico says a few words about the project. Endless Running is no longer a secret.
First outdoor shoot
One beautiful morning of February 2019, the whole team meets at 6 am to film Ariane having breakfast. Once her meal in the spotlight is over, the team quickly wolfs down a few croissants and we're off to the mountains of Neuchâtel. All afternoon, we sweat under a blazing sun. Staying upright on snowshoes is harder for some, but we get some beautiful footage. We can already imagine the contrast between the (melting) snow and the beaches of Bali.
Indonesian feast
None of us are afraid of hard work, but we're not against a good time either. In March 2019, my mom (who was born on the island of Sumatra) invited the whole team for an Indonesian buffet. On the menu: satays, lumpias and loads of other things of which I've forgotten the name but not the taste. A treat for our taste buds that only makes us more eager to go!

We're off for the weekend!
In April 2019, we follow Ariane to her last big race before the Bali Hope Ultra Marathon. It's the first time the whole team is together for several days.We get up early, we carry heavy equipment, we sweat.But above all, we have a wonderful weekend with friends, doing what we love. A good omen for the real trip!
Aujourd'hui
Two weeks from takeoff, the list of things to do is still long, but the whole team is itching to go. We're almost there!The road to a completed film is still long, but it's pretty crazy to look back at all we've accomplished since that first drink in the sun eight months ago.
If you wish to support us in this great adventure : https://wemakeit.com/projects/courir-sans-fin